CREDAI-MCHI'S EXPO BRINGS FOCUS BACK TO STAMP DUTY AND PREMIUM REDUCTION
Unprecedented success in terms of spot bookings, visitor turnout and policy deliberations
Over 60 thousand home buyers visited
100 developers sold over half a million RERA carpet area
India's most trusted and exclusive property show in the MMR concluded its 30th edition after four successful days at MMRDA GROUND – BKC, Mumbai. The 2022 event witnessed record sales from exhibitors and an unprecedented number of visitors making the expo the most successful edition to date. Held under the patronage of CREDAI-MCHI – the apex body of MMR real estate, the expo grew, spanning 1 lakh square feet of exhibition halls, featuring over 100 real estate developers, and welcoming more than 60,000 participants looking for real estate investment opportunities across MMR.
The expo also witnessed many government officials, bureaucrats and ministers, thousands of channel partners, real estate enthusiasts, developers, and bankers representing some of the biggest industry names welcomed at the four-day property show. The CREDAI-MCHI exhibition opening ceremony was inaugurated by Maharashtra's CM Shri. Eknath Shinde. The event's last day also witnessed many key dignitaries, including the Hon'ble Governor of Maharashtra and the Hon'ble Deputy Chief Minister of Maharashtra, visiting the exhibition. The 30th edition saw, for the first time, many international participants from Europe, America, and the Middle East.
The Expo setup included the CSR Stall by CREDAI-MCHI Women's Wing, which displayed the entire CSR activities undertaken by the Women's Wing. CREDAI-MCHI Women's Wing invited Vasantha Memorial Trust, Society for the Vocational Rehabilitation of the Retarded (S.V.R.R) , and Vallabhdas Dagara Indian Society ( VDIS) for Mentally Challenged to participate in the Women's Wings CSR stalls where they displayed hand made bags, Diya, purses, Toran, Sarees, Dresses the other articles made by the cancer survivor patients and Mentally Challenged Adults.
CREDAI-MCHI Property Exhibition had an Exclusive press conference to introduce the 'E-Registration System' by the Government of Maharashtra was promoted for the Grand Property Expo.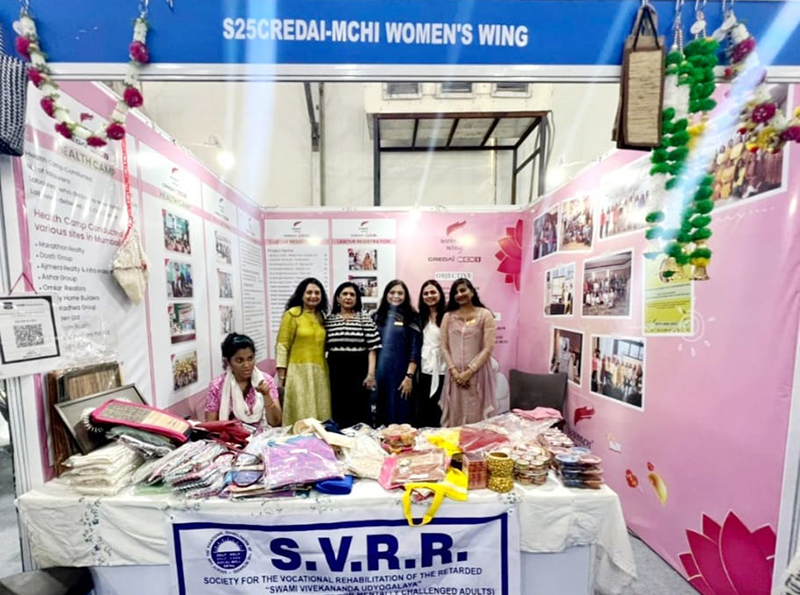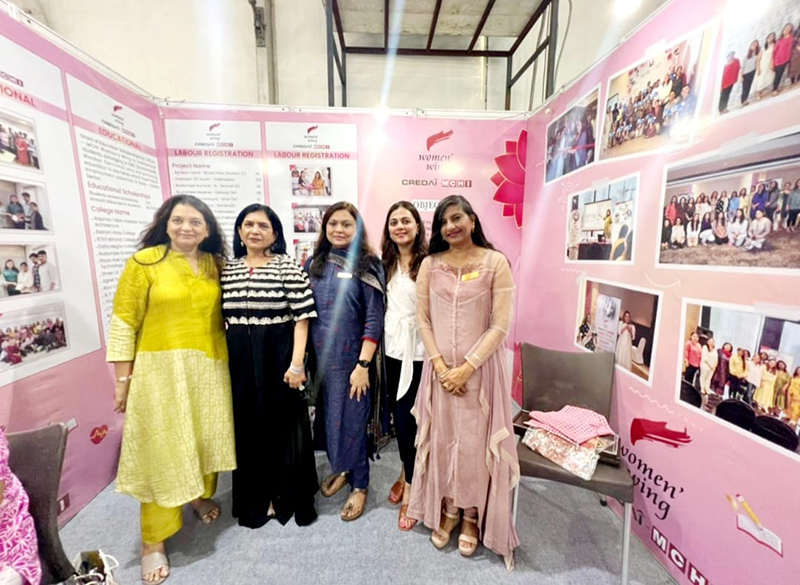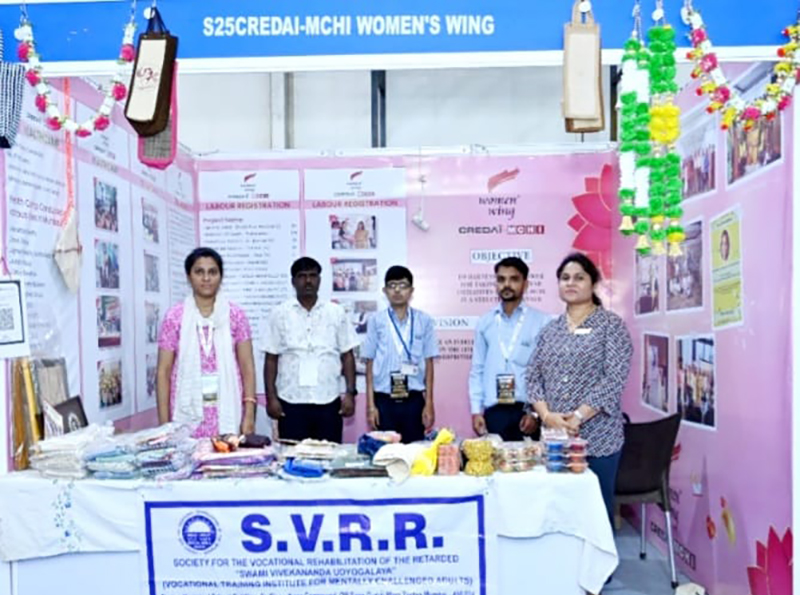 CREDAI-MCHI PRESENTS GRAND PROPERTY FEST 2022
CREDAI-MCHI & SBI PRESENTS VIRTUAL PROPERTY EXPO 2020
CREDAI-MCHI Partnered with State Bank of India, Google, and Book My Show for India's Biggest Virtual Home-Buying Experience 
To bring credible developers and genuine homebuyers on one platform, CREDAI-MCHI partnered with the banking giant State Bank of India. CREDAI-MCHI also partnered with Google and Bookmyshow for the first virtual Edition of India's largest Real-Estate Expo scheduled between 4th t o 1 6th December 2020. The virtual event had participation from over 100 developers in the MMR region and 5 lakh homebuyers.
Commenting on India's first such collaboration in the history of Real Estate, Deepak Goradia, President,CREDAI-MCHI, said, "We are delighted that SBI, Google and BookMyShow acknowledge our industry's potential for business and economic growth, which is of utmost importance today. The current pandemic had made all of us realize the importance of a home in our lives, and this strategic partnership will give developers access to reach out to a wide network of serious home buyers who are looking for a perfect home."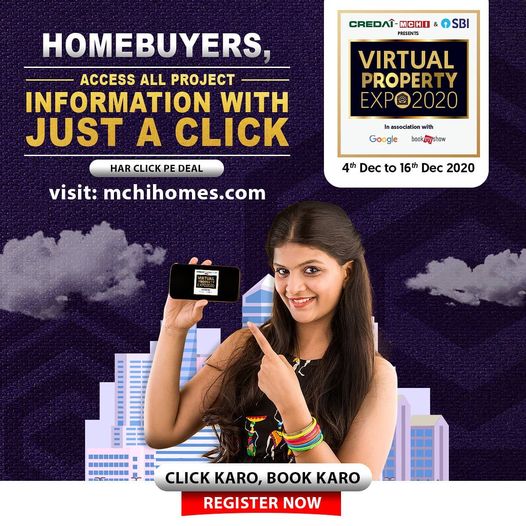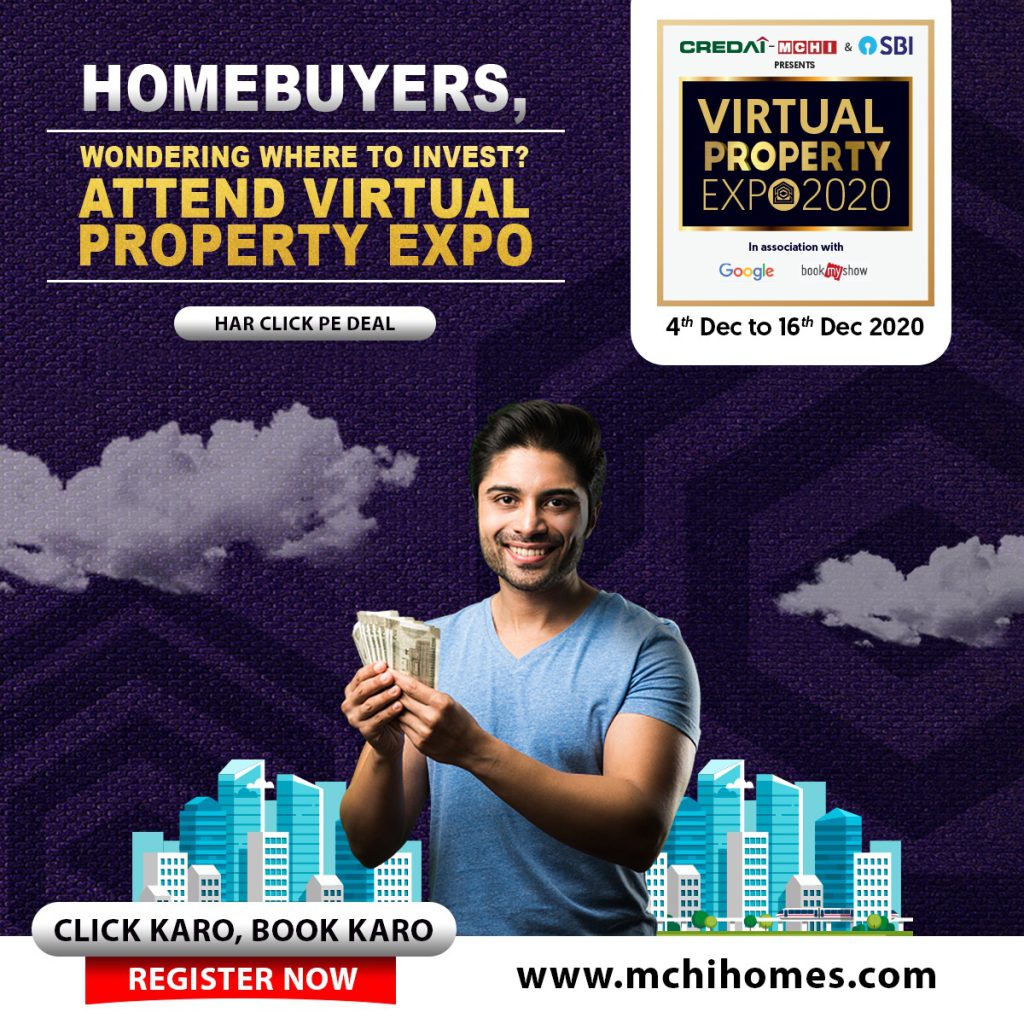 Pravin Raghavendra, Chief General Manager, State Bank of India, Mumbai Metro Circle, said, "As one of the leading banks in the country, we are proud to be partnering with CREDAI-MCHI for India's largest virtual home buying expo. We look forward to facilitating transactions between developers and home buyers by offering the most competitive home loan rates and quick processing of loan applications in the market and hope to provide a strong foundation for industrial demand and subsequent growth." 
CREDAI-MCHI had also associated with Google as its Digital Partner to enable a more strategic and targeted approach to ensure the presence of genuine home buyers at the expo. It aimed to utilize the vast technical expertise of Google to reach potential home buyers who had been searching for homes during the festive seasons, facilitating effective and meaningful engagement.
The participating of 5 lakh home buyers got an opportunity to access 3D virtual tours for their preferred projects, enjoyed concessions on Rate of Interests and processing fees from SBI. Additionally, they also availed the benefits of live-chat and video-conferencing, helpdesk 24*7 support, all project materials, and listening to subject matter experts. Various large and reputed developers offered flash discounts on existing and new projects compared to the last 29 editions. This time, CREDAI-MCHI came up with something different. The onset of the pandemic made us think of an alternative solution of bringing home buyers and real estate developers on a single platform. The 30th Edition offered a bigger and better virtual platform that enhanced the brand visibility of the developers and helped them to connect with the right customers. 
The entire expo were divided into eight zones, where each booth was allocated based on the location of the project to simplify the market segment. The locations covered were – Mumbai, Thane, Kalyan, Pune, Palghar, and Goa.
This was further divided into three categories – Premium Patron, Patron, and Platinum. So far, all the CREDAI-MCHI Expos had been able to grant exceptional exposure to sponsors, which guaranteed high value and ensured a professional relationship with the Real Estate market. 
The success metrics speak for themselves. The traffic data recorded was exceptional with a total traffic of 2,50,000 visits, 39,254 Unique Pageviews, and 41,664 
Total Pageviews. The total number of registrations amounted up to over 17,500, with targeted leads of 21,000 and more.