CREDAI-MCHI AIMS TO CREATE 1 LAC NEW JOBS IN NEXT ONE YEAR;
ANNOUNCED IN THE CHANGE OF GUARD FOR 2020-21
Deepak Goradia took over as new CREDAI MCHI President with a mission to "Revive MMR Realty" amid Covid – 19 Aims at Building a more Cohesive Industrial Ecosystem in MMR through holistic advocacy and technological initiatives to enhance stakeholder confidence Mumbai, 31st August: CREDAI MCHI, the apex body of Real Estate Developers with over 1800+ member developers present across the Mumbai Metropolitan Region (MMR), organized its 'Change of Guard' with Mr. Deepak Goradia took over as the new president. The installation ceremony saw the gracious presence of CREDAI MCHI Management Committee members, industry stalwarts, dignitaries including Shri Eknath Shinde, Honorable Minister of Urban Development and PWD, Govt. of Maharashtra and Dr. Jitendra Awhad, Honorable Minister for Housing Department, Govt. of Maharashtra.
Mr. Deepak Goradia, in his maiden address, committed himself to "Reviving MMR Real Estate", in light of the prevailing slowdown brought upon by Covid – 19.  Taking CREDAI-MCHI's 3 and half decades plus strong legacy forward built by his predecessors, Mr. Goradia aims to create 1 lac jobs in the next one year through its 1800+ developer members by way of new projects and initiatives. Strengthening CREDAI MCHI's commitment towards the growth of the Maharashtra Economy, Mr. Goradia and his team intend to build a stronger advocacy ecosystem and aim to address the most pertinent issues currently acting as major hurdles for the sector. The new leadership team has prepared a comprehensive roadmap for reviving MMR Realty as well as the confidence of stakeholders, and will enhance its focus on improving knowledge and skill of member developers through Certification Courses, Webinars, Knowledge Sharing, Skill Development programs etc.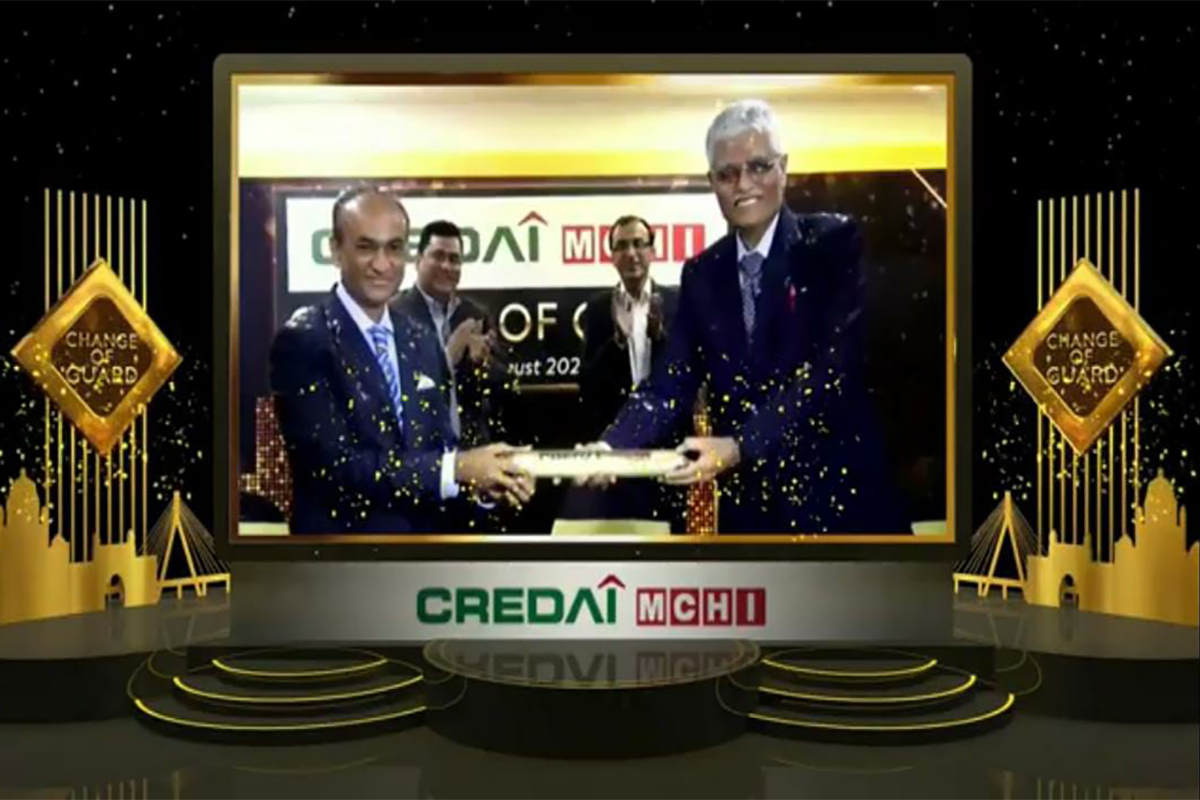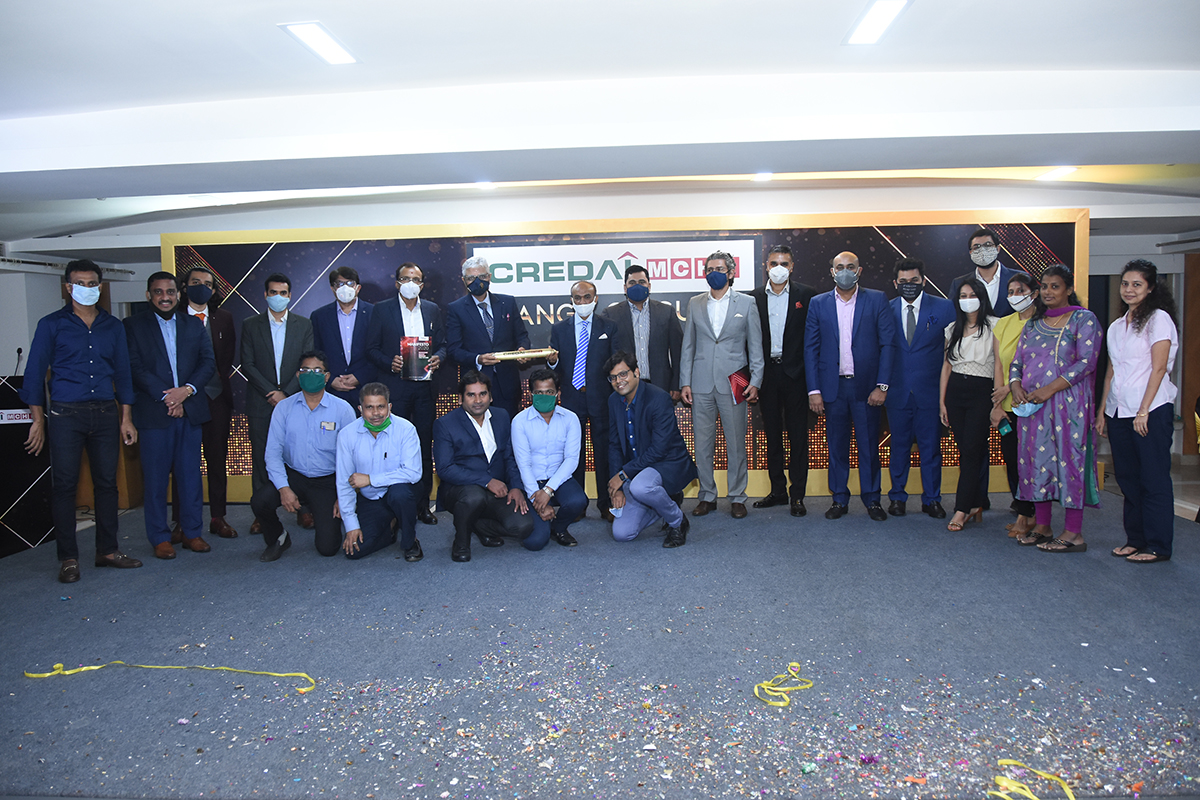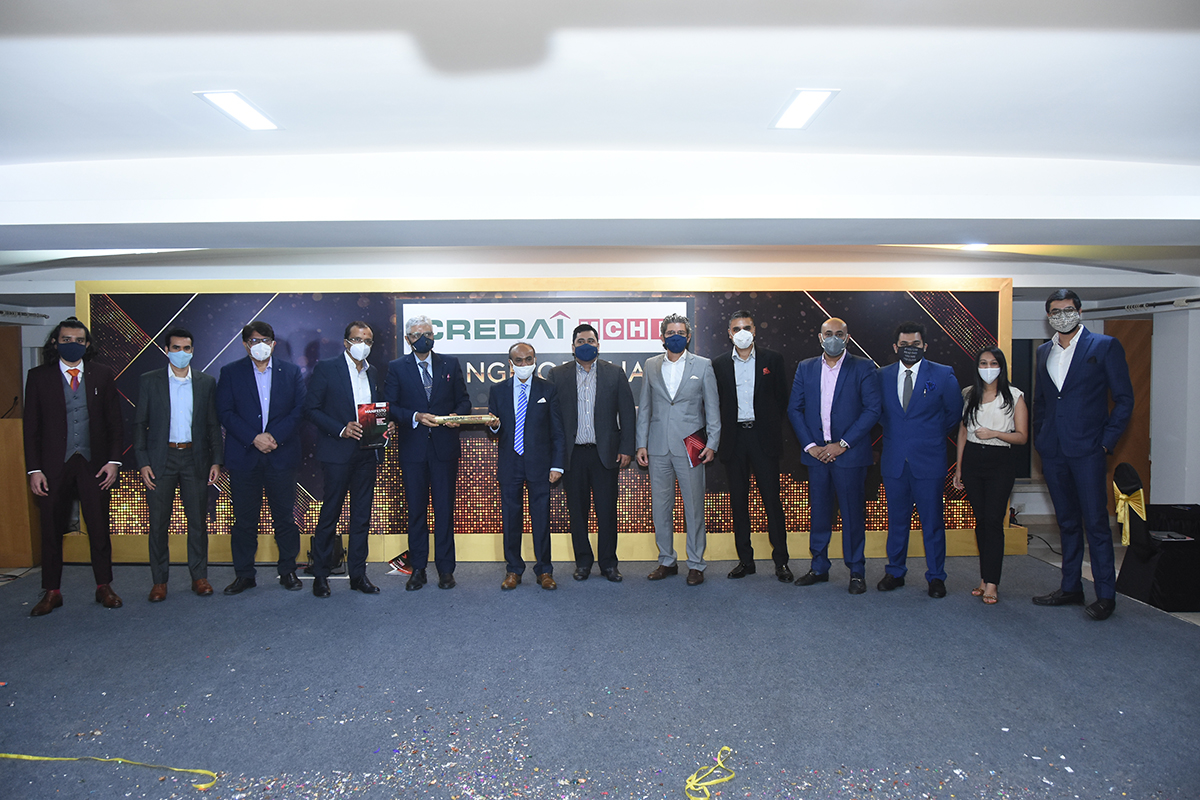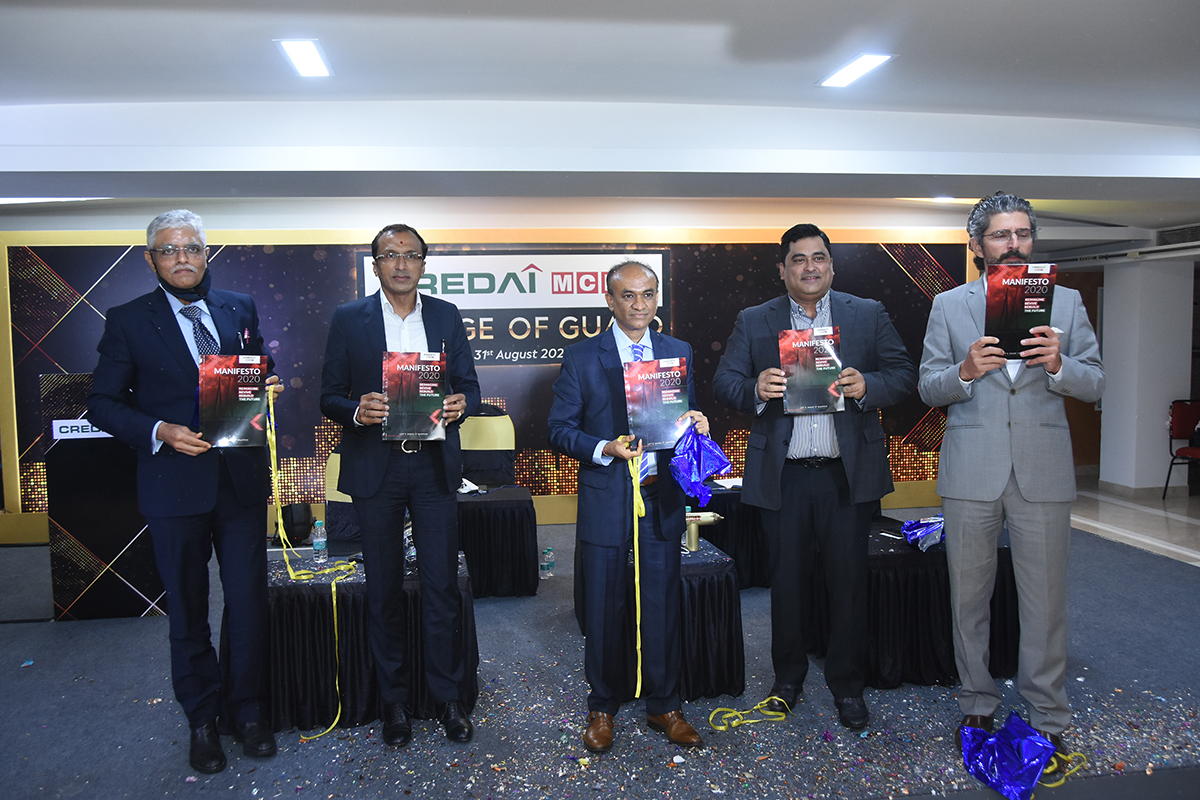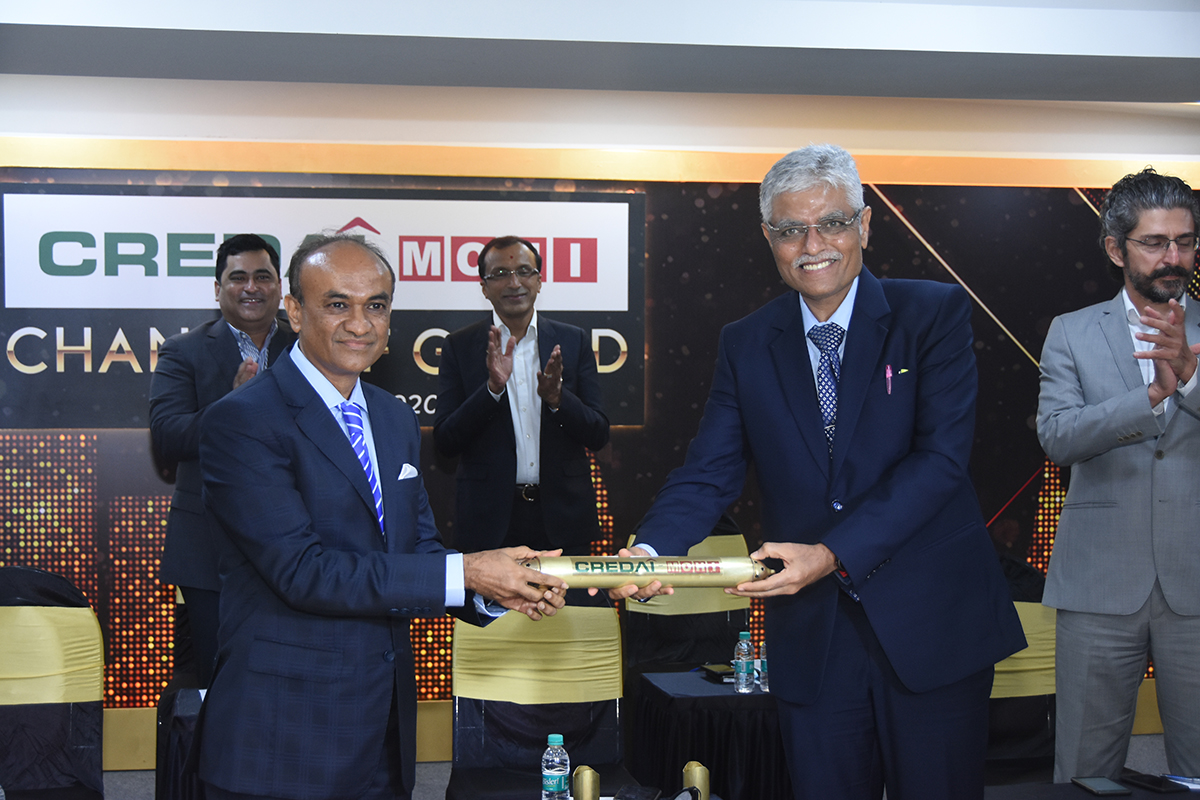 Under the leadership of Mr. Goradia, the new team will also explore more opportunities to continue working with statutory bodies like MahaRERA, Mumbai Grahak Panchayat etc, to collectively work towards establishing a more conducive industrial environment, while also continuing to undertake comprehensive skilling initiatives to create and sustain a talent pool of Skilled labor for the Indian Real Estate industry.
As a leading industry body, CREDAI MCHI has consistently spearheaded numerousinitiatives such as Women's Wing, Youth Wing, among others, which Mr. Goradia intends to build on, in line with the best interests of the MMR Real Estate sector andits stakeholders.
CREDAI- MCHI President, Mr. Deepak Goradia in his address said that " He was extremely privileged to take the distinguished role of being the new President of CREDAI MCHI. The last 31 years had been a glorious journey for all of us here and we intend on building on this strong foundation to lead a new era for MMR Real Estate.Given the current circumstances brought upon by the pandemic, CREDAI MCHI is
highly determined to reignite the progress of the industry which acts as the strongest pillar of the state's economy. We want to bring back the smiles on the faces of not just our developer members but the entire eco-system, including homebuyers and the 225+ allied industries who are closely associated with us. Subject to a conducive business environment, we aim to create 1 lac new jobs, with a potential cascading effect of generating thousands of more jobs in the allied Industries in the next 1 year, further strengthening our commitment towards MMR stakeholders and t he growth of Maharashtra's economy."
Former CREDAI MCHI President, Mr. Nayan Shah, shared his comment and congratulated Mr. Deepak Goradia and shared his best wishes for embarking on this extremely exciting journey as the new President of CREDAI MCHI. The last two years, and especially the last few months, have been somewhat tumultuous for the entire real estate fraternity. Given Mr. Goradia's experience and stature in the sector, we all are extremely confident and look forward to the dawn of a new era for MMR Real Estate under his able leadership."