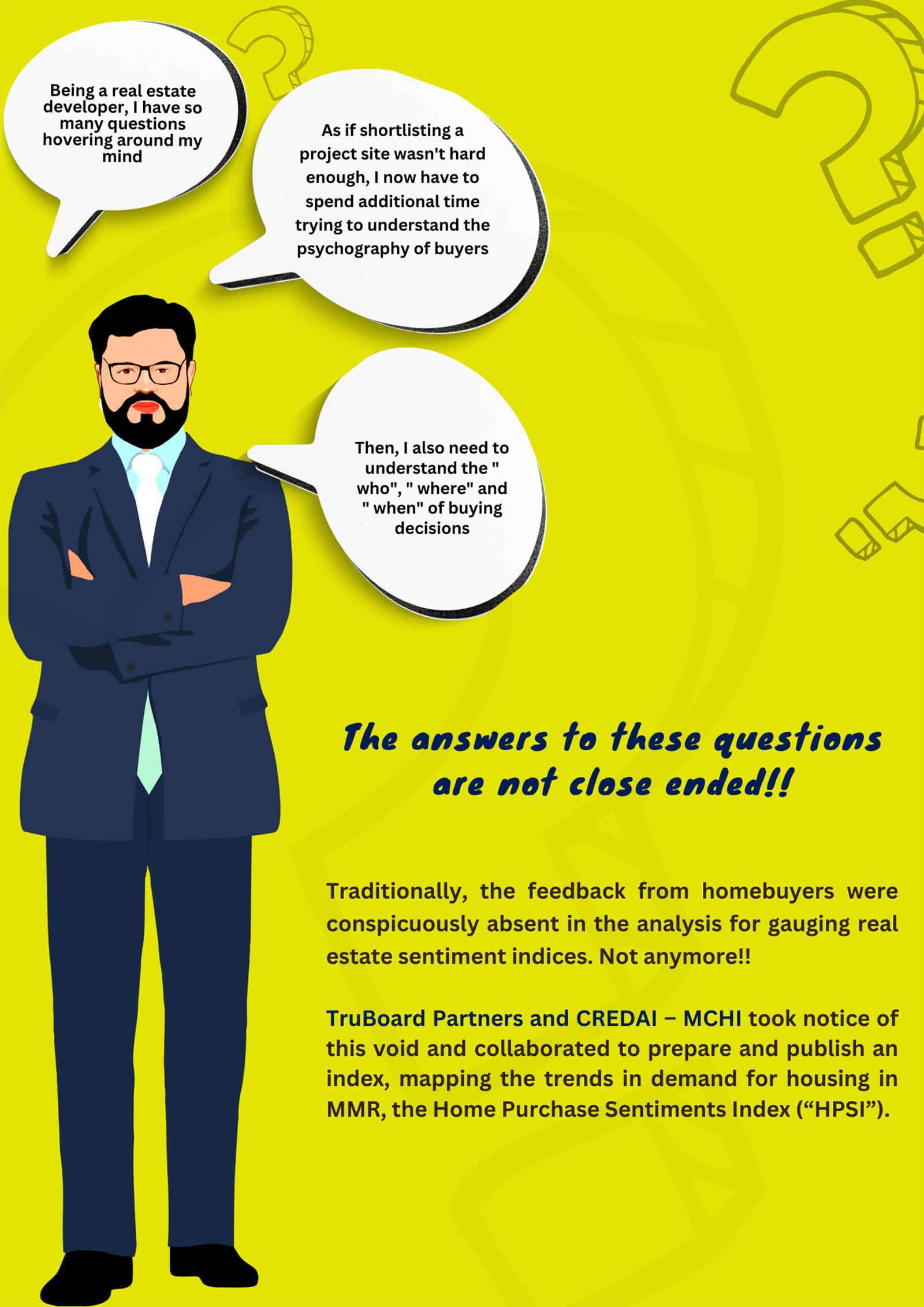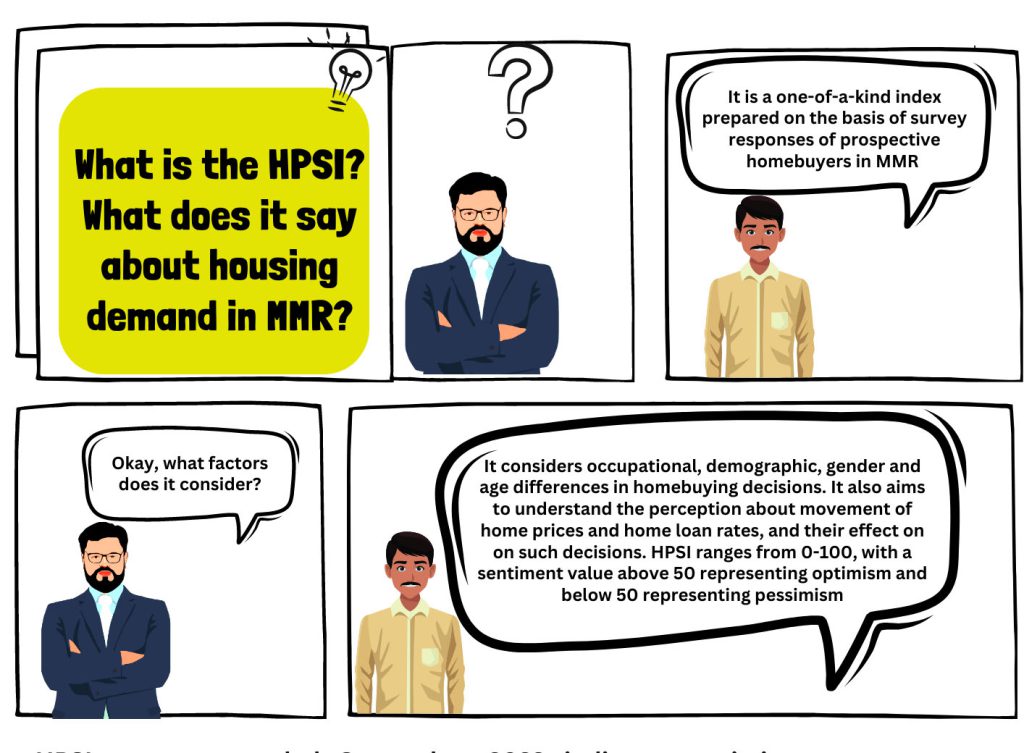 HPSI – quarter ended September 2022 indicates optimism among survey participants towards buying a home in the next 6 months with the overall sentiment value at 67.
This optimism is skewed towards central regions of MMR (Matunga and Prabhadevi registering 84.1%). Powai leads in probability of homebuying decision converting into actualy buying (82%) even with adverse movement of rates and prices.
Dwelling deeper, HPSI indicates that people in their thirties and fifties (essentially, millenials) more optimisitic about buying a house. The overall sentiment for customers aged 30-40 increased from 65.6 in Q1 FY23 to 68.2 in Q2 FY23, while for customers aged less than 30 years, it dropped from 66.4 to 64.4 during the same period. This generation has been traditionally characterised as one that works, saves, invests and prioritizes their future. The sentiment for people in their twenties has registered a marginal drop in homebuying demand. This age group of "Gen-Z's" are people whose decision to buy a house is opportunistic, moving inversely with the home loan rates and housing prices.

Hypothesis that entrepreneurs/business owners are more risk savvy than salaried individuals isn't confirmed by HPSI. Given the movement of macroeconomic indicators affecting business enviroment currently, the sentiment for business owners remains lower than salaried stagnant for business owners quarter on quarter, while dropping sharply in comparison to the last quarter of fiscal 2022. The rise in sentiment for salaried individuals can be explained by the perceived financial stability provided by a salaried income.

HPSI reveals that the biggest factor affecting the homebuying decisions in MMR are the respondents's own income continuation expectations, not the movements in price and home loan rate. The future demant for housing therefore, hinges largely on a sustained economic growth which enhances the earning potential of prospective homebuyers, salaried or businessmen.
Enough said. For a detailed understanding of the discussion, please refer to TruBoard Partners | CREDAI MCHI HPSI November 2022
The Real Estate team at TruBoard Partners focuses on digitising the investment process for capital providers encompassing asset-level data, macro market data, construction management etc. with an overall focus on seamless information flow and predictive abilities
To get in touch with our Real Estate team, Connect to
Subhodeep Das
Director-Real Estate
subhodeep.das@truboardpartners.com
Apurva Shah
Director – Real Estate
apurva.shah@truboardpartners.com