According to estimates, real estate accounted for ~40% of global CO2 emissions in 2022. Approximately 70% of these are produced by building operations (activities for operating, maintaining and managing buildings effectively), while the remaining 30% comes from construction (use of building materials). Real estate sector accounts for 7% of India's GDP and ~22% of India's emissions.
Governments, investors, and the public have become increasingly committed to reaching net-zero emissions by 2050. As a result, the real estate developer will be impacted in several ways.
Increased Costs: Adopting technologies to green-ify building materials will involve increased costs. Heavy industries such as steel, cement and aluminum which are crucial to the real estate sector are among the hardest and most expensive to ecarbonize. Targets set by the government for energy efficiency and emissions will add to the cost of these vital materials
Broadening investor horizon: With investors looking to be responsible towards climate change, developers with green buildings have the potential to attract higher investments. Investors are willing to pay price premiums for ESG-compliant properties. Green buildings allow investors to have exposure to the real estate developers without conflicting with their climate agenda. Real estate developers can create specific funds for net-zero buildings or investment themes that promote large-scale decarbonization.
Attracting new age customers: Green buildings are likely to attract greater interest from new-age customers/tenants who are climate conscious. Additionally, the provision of other green services (natural lighting in common areas, green compost and waste disposal, recycling and upcycling services, EV charging, renewable energy storage) as preferred by the customer can become additional sources of revenue for the developer. By shifting to green construction materials, developers can take steps towards building greener buildings.

Valuation risks: Non-green buildings are likely to see a drop in their valuations as investors strengthen their green agenda. As part of Climate Action 100+, over 500 global investors with over $47 trillion in assets have urged companies in which they invest to commit to net-zero business strategies and disclose their climate-related risks.
New sources of revenue: Across the globe and within India, electrification of transport is in high gear. NITI Aayog is targeting 30% EV penetration of India by 2030. Developers can incorporate public EV charging infrastructure into their development plans. Additionally, developers can also look to incorporate green energy generation (via solar) and storage in their development plans.
Regulatory risks: Green agendas across the globe are usually driven by government regulation to start off with. India is no different. If unprepared, policy regulation can increase the cost of compliance and increase the overall costs of doing business.
Ways for real estate developers to become green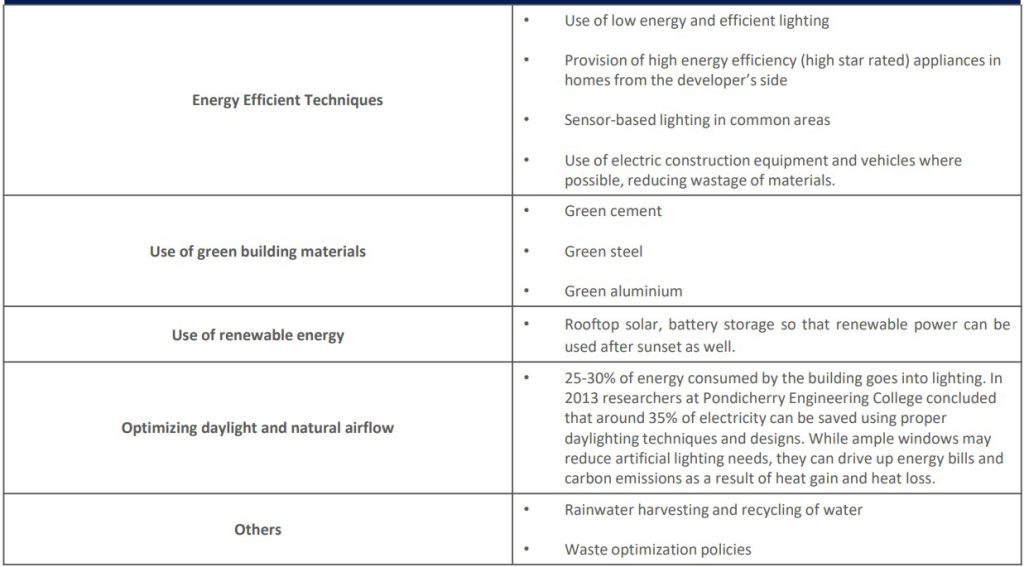 Global share of CO2 emissions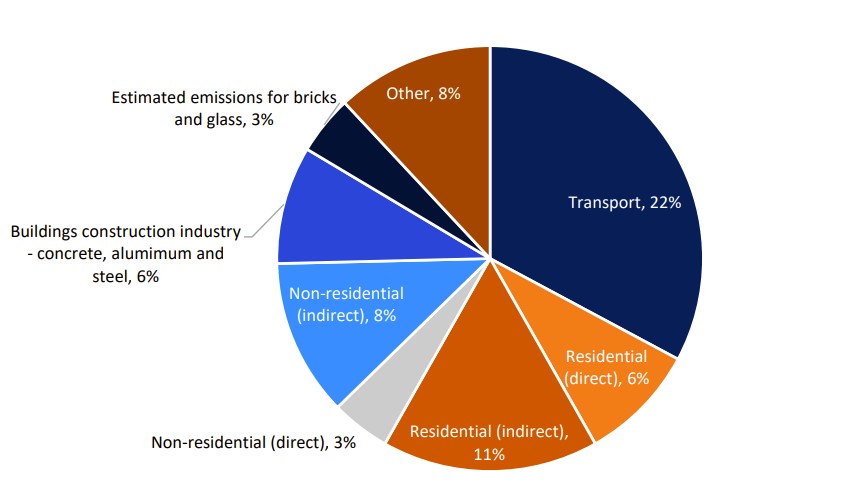 Source : UNEP Global Status Report
Our Team
The Real Estate team at TruBoard Partners focuses on digitizing the investment process for capital providers encompassing asset-level data, macro market data, construction management etc. with an overall focus on seamless information flow and predictive abilities.

Subhodeep Das
Director – Real Estate

Apurva Shah
Director – Real Estate